Lead Roofing in Sydney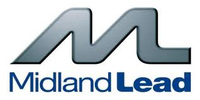 Leadwork adds a distinctive finish to a roof. It's long lasting and ages beautifully, unlike many synthetic substitutes such as GRP fibreglass, single ply roofing materials and Asphalt which can fail after approximately 10–15 years because of the way they are manufactured.
Another excellent reason for choosing lead is the fact that it's easy to recycle. In fact, much of what's used today has already been used before. It retains all of its original properties, and is unaffected by the recycling process.
Comprehensive Work Including Lead Roofing, Lead Flashing and Repairs
When you need architectural leadwork for your slate roofing, repairs to lead roof flashing or re-leading of a box gutter, we can help.
The Leadwork Division at First Class Slate Roofing can provide a lasting and cost-effective solution. We undertake all aspects of the work including burning and welding, as well as renewal and repair of lead roof flashing, box gutters and roof valleys.
You can trust our experts for whatever work you need for your roof. We will help with designing, sizing, coding and ventilation of roofs and all our work comes with a comprehensive 25 year written warranty.
Choose First Class Slate and benefit from:
Competitive rate
All areas considered
Insurance repairs welcome
Architectural work carried out
All aspects of work undertaken
Design, size and coding help available
Friendly and personal service with attention to detail
Best quality materials used in accordance with Australian Standards
Lead Roofing Trusted by Many
With more than 40 years of combined experience in fitting new lead to roofs and repairing or replacing all types of roof lead, we are happy to provide, on request, testimonials from customers both past and present. They have been witness to the exceptional work that we provide.
Among the services we undertake include:
Lead slates
Back gutters
Window trays
Dormer windows
Decorative casting
Lead roof flashings
Fabrication services
Flat and pitched roofs
Renewing major roofs
All lead and metal work
Boxed and tapered gutters
Hopper head and rain water head
Aside from all of these, we also offer heritage tiles and slate roof repairs.
See some of our first class leadwork here or call us now to find out more about our services and an obligation free quote.