Our Blog
5 Things to Consider When Planning a Slate Roof
August 17 2016
Roofing choices today are wide ranging, from terra cotta or cement tiles to metal sheeting, and of course, slate. If you investigate the pros and cons of all the possibilities, you will discover that slate is by far the most durable and luxurious material, used on major buildings for centuries.
The properties of slate have always made this marvellous material the first choice for stately homes and new iconic buildings. In Australia, almost all our heritage buildings and buildings of note are capped with a slate roof.
Slate looks stunning, bringing elegance to any building, and it retains its lustre and aesthetic appearance because it doesn't age or weather, unlike other roofing materials.
Slate's only downside comes with impact damage from intense hail or falling trees – these are rare events, and you can expect a new slate roof to last for centuries with regular maintenance.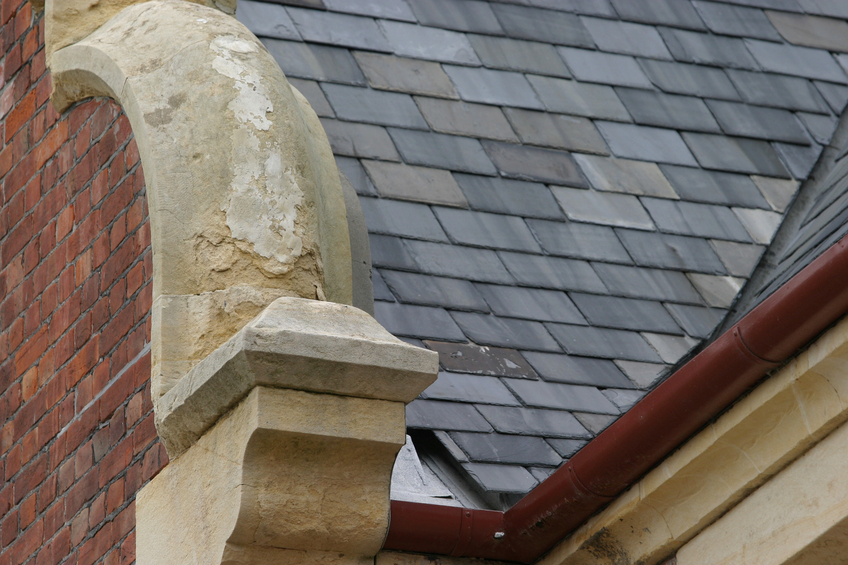 Before you start, plan well
Here are five things to consider if you are in the planning stages of installing a slate roof.
Durability
Slate is the most durable of all roofing materials and is resistant to common problems like mould, mildew and rot. It is fireproof and is an environmentally friendly product.
Visual appeal
Slate offers a broad palette of colours, depending on the origin of the stone. Welsh, Spanish and Canadian slate have always been the slates of choice, and these are available in a rainbow of colours – greys in charcoal or with a blue hue are the most popular, but there are blues, greens, yellows, greys and even red shades. You can select a colour, or mix colours to harmonise with the surroundings, or to choose a contrasting colour to create impact.
Texture options
Although most slate is polished to a smooth texture, there are many different textures available, from more roughly-hewn tiles which can provide a very rustic flavour to the look of your new property, to smooth as glass slate tiles.
Shapes and sizes
Slate tiles can be shaped to any desired look. Oblong or square shingles can be laid to create unique textures simply in the choice of laying pattern. You can also choose tiles with rounded edges for an entirely different style. The art of professionally installed slate roofing is to make sure that each and every tile is completely uniform in size and shape so that once laid the overall appearance is extremely pleasing to the eye.
Roof preparation
As you begin planning for your new slate roof, the preparation of the roof structure must be carefully considered. You must have the correct underlay, with solid boards rather than MDF board. Otherwise, you may find that buckling and deterioration occurs under the slate.
Also make sure that any possible leaking problems are addressed during installation. This means making sure that flashings and channels for water run off are done using copper or lead, both proven durable materials and the best choice for your new slate roof.
Professional slate installation
Any major building project needs careful management and specific expertise to deliver a high-quality construction. Roofing is probably the most important of all aspects of any structure; after all, it is the roof that guards against the weather and maintains the integrity of the whole building.
When installing a slate roof in Sydney, you will need the services of a master craftsperson with years of experience and the skills and techniques required.
This is not a task for any roofer; it takes a highly trained master slater. Choosing the right roofing company for your slate roof is your first step.