Our Blog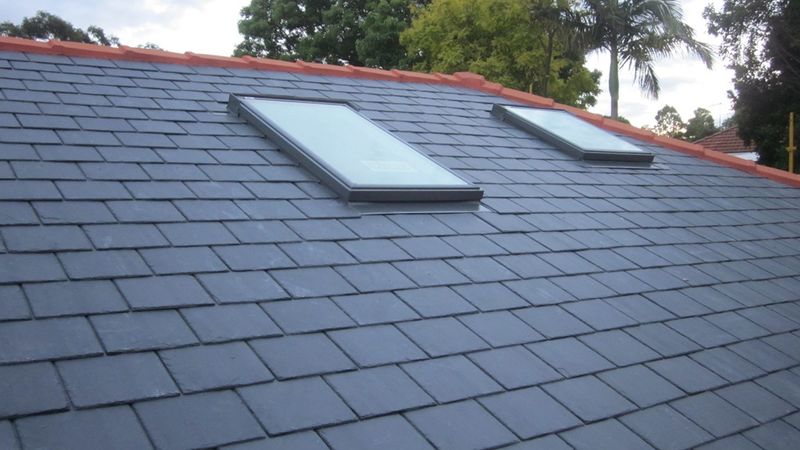 Benefits of Roof Windows / Skylights
October 10 2018
As householders become more aware of the cost of rising energy costs and the horror when they get their quarterly electricity bill, skylights or roof windows are now becoming a great way to save on your energy bills. A skylight has so many advantages, especially when they are installed on your new or existing slate roof.
Following are some great benefits of having a skylight.
Benefits of installing skylights
Get more daylight – Skylights are a great way to brighten up any room by allowing in more natural light. You can now turn off those power consuming light switches, as skylights will brighten up a room even on a cloudy day. It's the perfect way to reduce energy bills by having your lights off during day light hours. The best part about this is that you do not have to add any extra space to your house. It's right there on your roof.
Go green – By turning off those light switches you are effectively reducing your carbon footprint and reducing emissions. Think of all the good things that you're doing for the environment by having a couple of skylights installed.
Natural Ventilation – Skylights draw up the warm air leaving your room feeling a lot cooler and more refreshed. Great for those long hot Sydney summers.
Cost-effective – A main point here. Think about all those dollars you will be saving on your electricity bills.
They look great – If installed properly by a professional team they look absolutely stunning on a slate roof.
They add value to your house – not only do they look great but prospective buyers will appreciate the effort you have gone to installing skylights. If you have a dark room a skylight will immediately bring it back to life by allowing loads of natural light to flow in. Resurrecting a dark room like this is now quick and easy with a skylight.
Skylights will cost initially but over time you will see the benefits pay off by saving you money. So, don't be put off by the initial outlay upfront.
Skylights offer more privacy. If your home is right next door to another home then the view from your lounge room might be right into your neighbour's house. Not ideal. A skylight offers unobstructed views while giving you loads more natural light. It really solves so many privacy concerns.
At First Class Slate we can talk to you about installing a skylight in and advise you on the best ways to go about this. As leaders in the field of roof slate installation and repair we can have your skylight up on your roof within days. Call Scott today on (02) 9695 1451 and let the light shine in!