Our Blog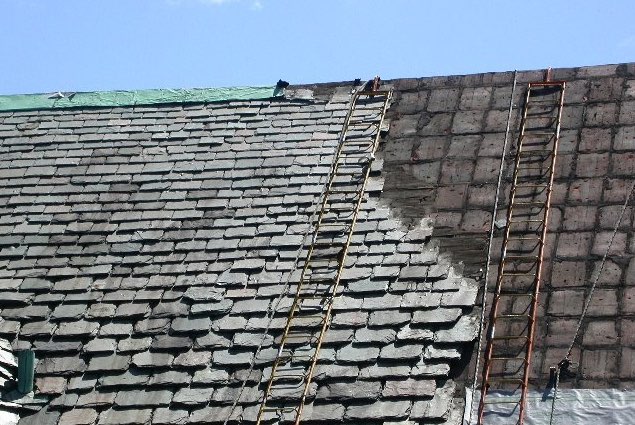 How long do slate roofs last?
November 19 2017
Like all good things, nothing lasts forever. But, in the case of your slate roof it's going to last a long time. In fact, it just may out live you. Slate roofs have been known to last any where between 20 to 50 years depending on the climate and location of your house. Obviously, if you're in a harsher climate where the slate is exposed constantly to Mother Nature, then you will have to get your roof checked out every 5 or so years. However, overall the durability and true grit of slate roof tiles makes it one of the strongest building products that will go into building your house.
So, when should you look at replacing your slate roof?
Many slate roofs in Australia are well over 20 years old. A drive around Sydney or Melbourne's older suburbs will clearly show how many homes have had slate roofs. While some wouldn't have been touched or repaired during this time, we strongly recommend that you get a slate roofing expert like Scott and his team at First Class Slate to come and take a close look and inspect your roof for leaks, cracks, dislodged tiles and worn nails. Most home owners will go on ignoring their roofs until they notice a leak, but we always say that prevention is far better than the cure and when it comes to your roof leaking nothing could be more true.
Water damage can cause a huge amount of damage to your home and contents and the only thing protecting you is the roof. For this reason alone, we say get it thoroughly examined every 5 years. It only takes a few hours at the most but at least you know that you are safe from all the elements once your roofer has given his seal of approval.
How much does it cost to replace or repair your slate roof?
The costs can vary depending on the damage and the number of tiles that need replacing. A good rule here is to get a fixed price quote before any work commences and before you engage the services of a roofing contractor in Sydney. Check with your insurance company before hand to see if any of this work is covered in your home and contents insurance policy. If so, then it's a great idea to get things sorted before any water leaks or damage occurs.