Our Blog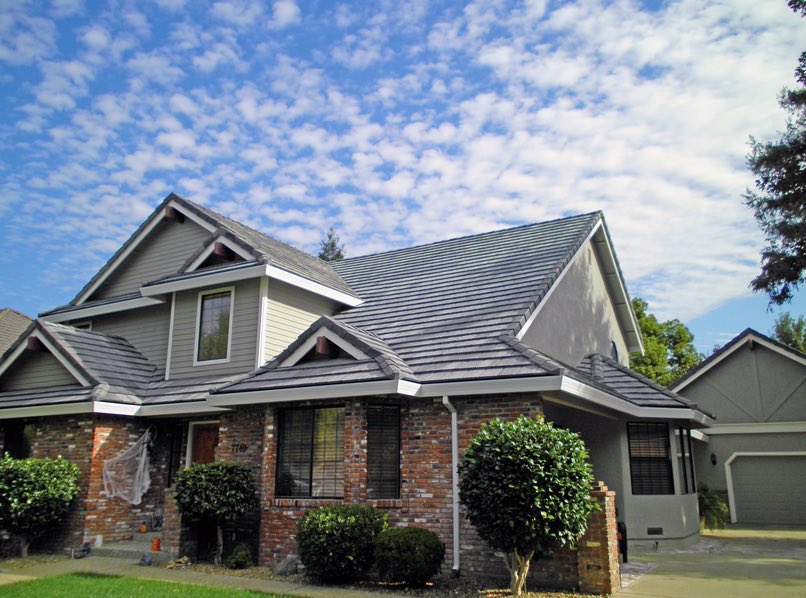 How to Choose a roof for your home?
October 22 2017
The choices you have when looking to have your next roof built are endless. Well, it may appear that way at the beginning. You can go for the natural look and opt to use a slate material or perhaps you might like the look of more man made products like Colorbond steel. What ever you decide to go with making the right decision at this stage is going to be critical to the outcome of your building project.
While each individual roofing material has it's own advantages and disadvantages, they each in their own way have their own distinctive personality and appeal.
So which roofing material is the best choice for you? There are several factors that you need to consider:
So, What to Look for in a Roof?
How long will it last? This is one of the most important points to consider as roofing materials and contractors are expensive and the last thing you want to be doing is fixing leaking roofs or repairing damaged roofs after a storm or heavy down pour. Ideally, you should be looking at installing a roof that will last the test of time. One that will continue to protect you and your family for many years without the need for constant maintenance. This is where slate roofs are perfect. They will last the test of time. Yes, they may be a bit more expensive up front however you can rest easy knowing that it will require low maintenance in the first decade.
Does it protect you and last during natural disasters such as fires or storms? Again, this is critical especially if you live in Australia where the climate can be so unpredictable. You definitely need a roof that can with withstand what mother nature can throw at it.
Is it too bulky or heavy in load for the existing roof framing? This is something you will need to discuss with your engineer.
Does the roof have enough slope to drain excess water?
Will the look complement the style of the house? Again, this is where materials like slate are so perfect as they can adapt to many house designs.
Are the materials eco-friendly? Like so many man made roofing products that require lots of plastics and chemicals, slate is 100% natural and has zero impact on the environment.
And finally, how much does it cost? Basically, can you afford not to have the very best of the best roofing products?
 These are some basic questions you need answered before you go down the path of designing and building your roof. If you are doing your due diligence online to get some answers but still find you have many questions the best thing to do is speak to a roofing expert who will be able to guide you in the right direction. Contact Scott at First Class Slate Roofing today for an obligation free quote 0406 845 612.