Our Blog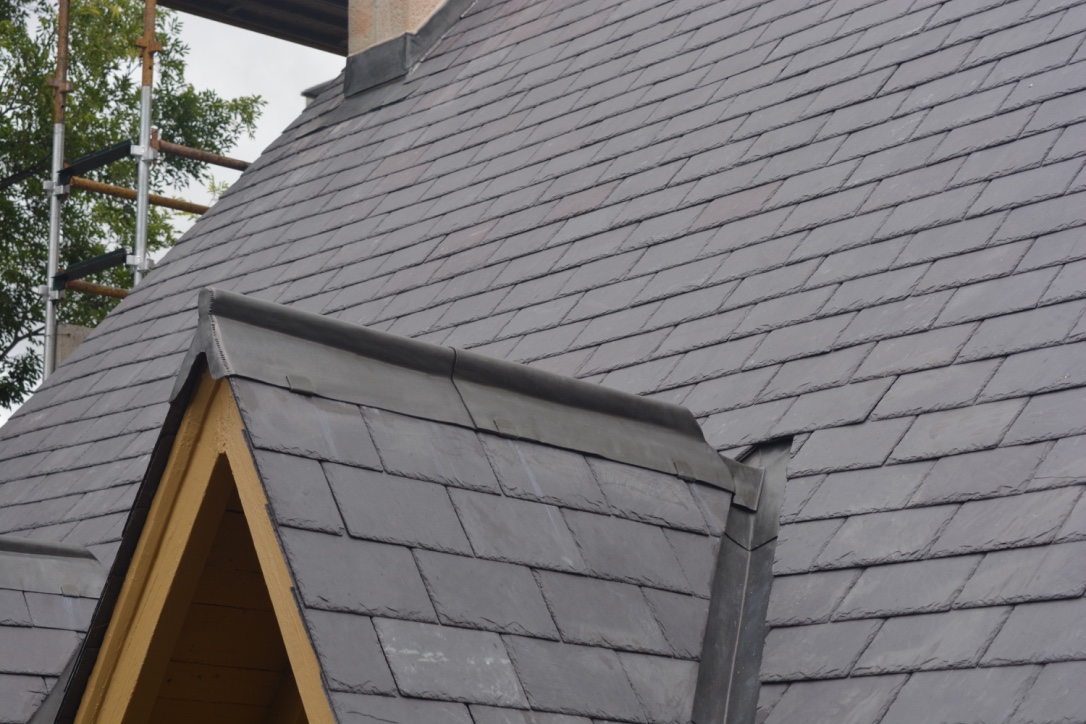 Top 3 Slate Roof Issues in Sydney
May 31 2018
If you own a house in Sydney and currently have a slate roof, or are in the process of thinking about installing a slate roof, you should be aware of some issues we do come across from time to time. As experienced slate roof installers and slate roof repairers the team at First Class Slate consider ourselves very experienced in dealing with all matters and issues involving slate roofs.
Issue #1: People walking on the roof
It doesn't matter how old the roof is. Whether it's a year old or 50 years old, slate roofs are very durable and can withstand a lot of outdoor weather elements. Rain, hail and extreme heat are all fine but when it comes to trades people walking on the slate roof this can damage tiles depending o the number of trades people that use the roof. One of the most common issues we see are problems that occur once a trades person like a TV antennae or solar panel installers, or chimney cleaners gets up on the roof. This can cause damage to the slate tiles as they go about their job. So if you have had any trades on the roof recently make sure you check for signs of damage to your slate roofs.
Issue # 2: Replacing broken slate roof tile
Fixing metal or tiles roofs are relatively easy. But repairing a slate roof can be difficult as removing one broken tile by trying to lift it up and take it away can result in affecting the non damaged tiles. This can have a snowball effect and ruin a whole row of slate tiles before you know it.
This will not happen if you use the services of a professional slate roofing company that know how to effectively deal with broken slates this issue will not arise.
Issue # 3: Newly built slate roofs are rusting
The rusting, simply put is the pyrites rusting or the iron particles in the slate which begin to rust. The rusting can over time put holes in the slate roof and also cause flaking. Eventually it will break. It's hard to determine the speed at which the slate roof will rust but we can say that most slate roofs we come across will need some type of repair work carried out during their lifespan. Whether it is 10 years or 50 years they will need replacing and rust is definitely a contributing factor. If you do notice accelerated discolour with the tiles check for water leaks after a storm and do a manual visual inspection to see if there are in fact any signs of broken tiles.
At this stage the best remedy is getting a slate roof contractor to inspect the level of roof decay and deteriorating and make suggestions about ways to fix any potential leaks or cracks in the tiles. As we say at First Class Slate; 'when it comes to your roof prevention is always much better than the cure'