Our Blog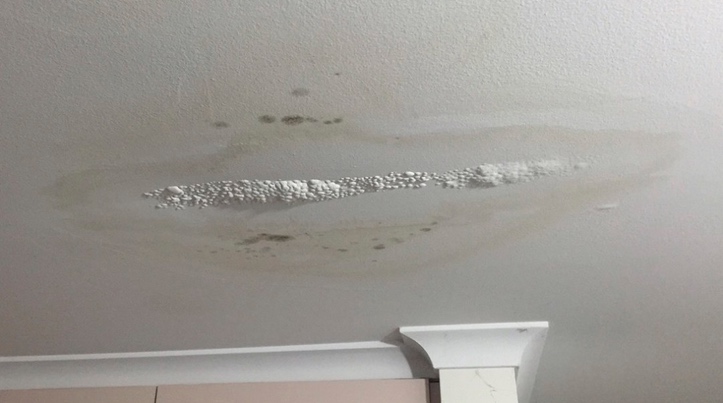 What to do if your roof leaks in a Sydney summer storm?
August 6 2018
It's no secret that the climate is changing and we are experiencing more & heavier storms in Sydney especially during the summer periods. These Sydney summer tropical storms are becoming more frequent and their intensity as well as duration has magnified over the last couple of years. These summer storms are all over Sydney but they are predominantly worse over the coast areas ranging from Cronulla all the way to Bondi & Manly. What we are seeing is low pressure cells delivering huge amounts of rain in a short period of time and in many cases there is even hail.
All this water and rain is particularly bad for many Sydney households that have neglected their roofs without ever having them professionally inspected by a professional roofing contractor for leaks, broken tiles, gaps in the box gutters or for damage or cracks in slate tiles. Without this attention or vigilance to maintaining your roof there is a very good chance that when the first Sydney summer down pour happens you're going to have some water damage in your house due to water leaks.
So what's the best way to future proof your home against these summer down pours?
– The first thing you should be doing is a manual inspection of your roof to see if there are any glaring issues in terms of broken tiles. Have a look closely at the roof and if there is even 1 tile missing, cracked or broken then you have to take immediate action. If you can not see the roof then it's a good idea to get in touch with a roofing contractor who can get up there and conduct a thorough inspection. Any issues they find can be fixed immediately before the next summer drenching.
– Have their been any fallen tress on your roof or large branches that have snapped off a tree and are still on the roof? Perhaps this has caused some tile damage that you're unaware of. The best thing to do in this case is get this checked, as chances are there will be some form of tile damage or perhaps a dislodged tile. If this is the case there will be 100% water damage when the next summer storm comes around.
– If you have neglected your roof and have never had someone to come and inspect it, then do it before summer arrives. Most roofing contractors in Sydney will be able to come around, take a quick look and this is definitely the best way to go about future proofing your home against any summer storms.
If you have a slate roof and it has never been inspected then you could have a slate roof issue & make sure you do this before those heavy rains come. Slate roofs are durable but they still need to be looked at for damage or cracks every couple of years.
Safety first – remember your roofer is qualified to work at heights and is used to doing so. If you inspect your roof yourself, always ensure you follow all the safety precautions with working at heights – though the safest way for you and your family is to have a qualified roofer check your roof.
If you are reading this and you suddenly realise that you have never had your roof inspected why not call the team at First Class Slate.