Our Blog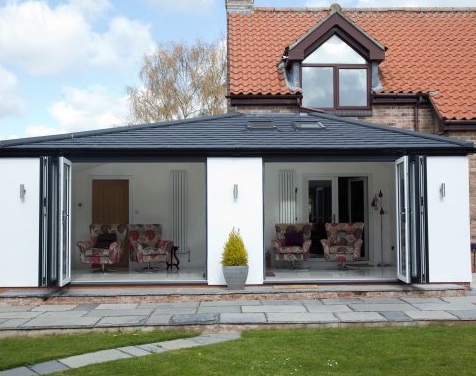 Slate Roof Extensions
September 13 2019
Do you currently have a slate roof on your home and are planning a home renovation where you will be extending your roof area? If so, you may need to continue the look, feel and style of your current slate roof by adding more slate to your roof area.
Also read: The biggest red flags & what to look out for when hiring a roofing contractor
There are a few considerations that need to be taken into account with your new slate roof extension and the following list will help you through this process.
1) you will need to match 'like for like' when it comes to your existing slate tiles. As we all know there are many different types of slate tiles that you can put on your roof so you need to make sure that you have an exact match. The best way to do this is speak to a slate roof expert who will be able to immediately identify your current slate tiles and quote you on matching these on your new roof extension. It's best not to do this on your own as you might not choose the right tile.
2) you might want your tiler to conduct a quick audit of your current roof to see if there are any cracked, broken, or chipped slate tiles. The last thing you want to have is one part of your roof looking brand new and the other looking somewhat old. A spring clean of your old slate roof is a great idea before laying down your new tiles.
3) What ever you do, do not attempt to install these tiles yourself as slate roof installation needs professional hands and a professional touch. There's no point thinking that you may save a few dollars now when down the track you may have a leak or a faulty tile which can let in water.  Also, think about insurance and warranties.  If you use a professional slate roofing company for your extension then all work will be covered by a warranty. Doing this by yourself leaves you with no protection if something goes wrong. It's just not worth the risk.
4) You will want to have all the work for your slate roof home extension quoted upfront before you commence the job. Obviously, you might like to shop around and get a few quotes but the best place to start is by calling the slate roof expert Scott at First Class Slate on (02) 9695 1451. This is really the only way you can be assured that your new slate roof will look perfect and come in as per budget quoted.